Mental Health During A Pandemic 
A couple of months ago who would've thought that we would be living in the conditions that we currently are dealing with? In times like this, we need to take a second and reflect on our mental health during a pandemic that's catastrophic. We're used to the chaos surrounding us, but when our thoughts become a reality, everything changes.
Mental Health During A Pandemic
Dealing with the ongoing situation of this deadly virus (COVID-19) we are empathizing on going out during insane hours just to get a bottle of alcohol and a few other essentials, but what we're not focusing on, is our mental health and the state that we're currently in, because everywhere you look you end up just seeing more and more chaotic events and devastating news.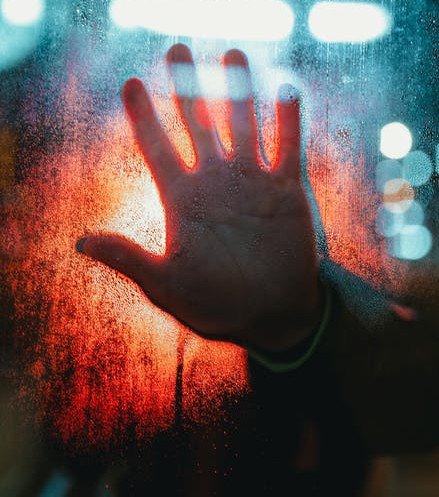 Some of us who suffer from an anxiety disorder just feel numb. Some of us are out there making two-hour lines to get some toilet paper, while some of us are staying at home, mortified of what is currently happening. You see, the amount of catastrophic events that we're all going through is – in other words – how people with anxiety have to deal with on a daily basis. That panic feeling? Yes, that's the one.
That state of panic, of the "what if's" and feeling helpless, scared to go out, scared to be around people, but also being scared of being alone; that's how anxiety feels to most of us. This is not an exaggeration, this is a real life-threatening feeling that an anxiety disorder can cause on a person's brain.
Some people are used to the chaos because of their anxiety, so they just see this as another day living their life. While other people's anxiety starts building up trying to build a time-lapsing explosion that can only make everything worse, and that can possibly end up in a severe panic attack.
How To Handle Anxiety?
I honestly wish I could have a concrete answer to this question, it differs for everyone. What may work for me doesn't necessarily means that it will work for you.
Sure, you can find ways on dealing with your anxiety, some may work and some may just be a waste of your time.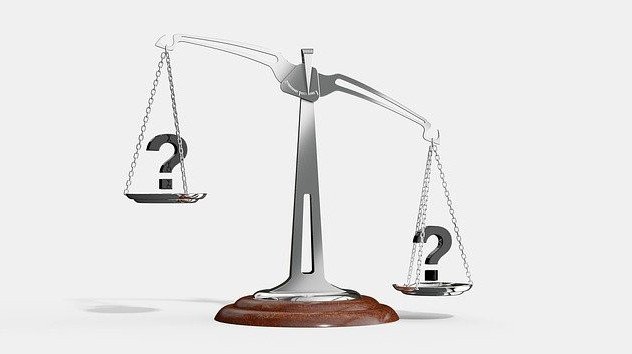 So far, I have tried:
Writing
Training my puppy
Listening to music
Connecting with people via social media
Fighting my social anxiety issues and being brave enough to make a FaceTime call with a friend who've I've never actually meet
Focusing on my breathing (I know it sounds too generalized and I'm sure you've heard about this everywhere, but believe me, it does work) it is always hard to keep your mind focused on something when you're on defense and alert mode, it can take some time to actually convince your brain and manipulate it into concentrating on your breathing
Puppy cuddling (one of my absolute favorite things, and believe me, it helps you with your anxiety) knowing that you have someone there with you, even if it's not a person because we need to be cautious with who we're surrounded by, but with a furry friend, everything seems to settle.
Binge-watching TV shows (or watching new ones) this has always been one of my favorite hobbies so I don't mind it. It only gets frustrating when you've been watching the same show all day and it doesn't seem to end, but you're so into it that you can't seem to turn it off. That is a better feeling than starting a show and being bored after a few episodes. You know what you like, go for it!
Listen to your favorite songs from where you were growing up
Start a blog for free and start earning money
Those are just some of the things I have been doing and trying to take my mind off from what's happening around the world. It is good to keep yourself informed, but not to the point where you feel drained from all the negativity. We need to set boundaries, which I know, it can be scary but regardless of that, we need to start thinking more about us and what this whole situation is reflecting towards our mental stability.
Same Old Tendencies
While we deal with our mental stability, we often tend to lead our minds towards places that you're most likely never going to end up there. Letting our minds control our brains can be quite dangerous if we're on a state of fight or flight.
I know it is impossible to stay calm when your mental state is telling you to aboard mission, it can be sometimes even impossible to reach that light at the end of the path and it's okay. You don't need to beat yourself up because of how the world is unleashing all of this, or because you feel helpless because you can't do anything about it. It's okay. You're not in charge of controlling the universe, as long as you're doing your part of staying at home, keeping reasonable distance, washing your hands and respecting everyone else around you, then you're doing more than enough.
We're All In This Together
As scary as this whole situation sounds, we need to keep in mind that we're not the only ones suffering from this crisis. This is an epidemic that who knows how long it will last. We're all scared. I'm scared. No wait…I'm petrified. That word doesn't even give justice to how I'm actually feeling.
About a month ago I adopted a puppy and honestly, she has been such a strong force of support, companionship and an amazing house-destroyer. She has kept me occupied ever since I got her and just for that I'm so thankful. I feel so blessed and happy that I made this decision of giving this puppy a permanent home.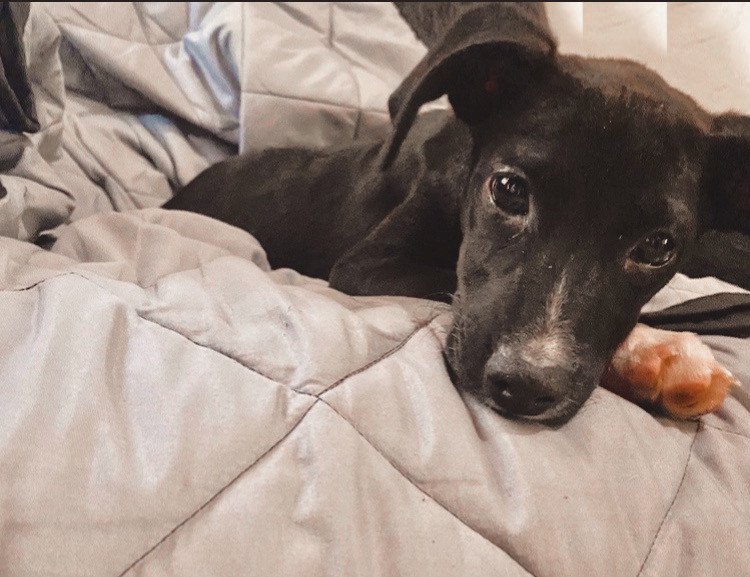 A few weeks went by and I started feeling my throat burning. I didn't pay much attention to that, thinking it was just something minor. After two more days, I started coughing. That's when my anxiety spiked up. My mind was surely convincing me that I had the virus. I panicked so much that I ended up calling my doctor and the health line department of my country.
My doctor just prescribed me a medication for my cough (since I didn't have any fever nor trouble breathing) so it seems like it was just the normal flu. I haven't been out of my house ever since I adopted my puppy but the people with whom I live with, have. I'm still wondering if it was something they brought from all the places they went or if this was just in the air.
After two days I was watching one of my favorite TV shows and suddenly I felt like I couldn't breathe and my chest felt really tight. Having social anxiety is really terrifying, therefore I was terrified of calling 911. I ended up calling the health department and after 25 minutes, the woman on the other end told me that she had not heard me coughing during our chat and that the virus has a constant coughing stage, so that was a good sign. She didn't notice any trouble breathing or any other related symptom so she just told me to keep using what my doctor prescribed and that I was probably having a panic attack. She was right. I was having a panic attack. After I hung up I could feel my whole body shaking and the non-stop feeling that I was going to die started sinking in. It was a really intense panic attack but luckily it wasn't related to the virus, which is an even better thing.
What I'm trying to say here is that sometimes we overthink too much, we over-analyze things to the extreme, we tend to lead ourselves by what the internet says, and that can cause a lot of brain dysfunctions because you're overestimating some specific parts of your brain that are potentially going to control your whole nervous system. That's a reasonable explanation towards why we get stressed and anxious about things that we can't control. We're feeding and giving out free rent to our impulsive thoughts to be used as weapons against ourselves.
What To Do? 
There's nothing really that you can do. You can't just turn your mind off for a couple of minutes and forget about everything. That's just not possible. Seeking help from a professional mental health specialist is the best way to go; you can even have a consultation online without having the fear of going out. 
It's not easy to stay calm but please stay safe and take care of your mental health during this pandemic. You got this!
• Home Remedies For Insomnia