This is the world we live in. A world full of heartache and sorrow. It is a world of horror and hatred. It is a world where all we do is struggle. I'm sure most of us feel this way. We feel oppressed and misunderstood. This is a poem about that. About society, feminism, human rights, and dignity.
Disclaimer: This is a poem completely written by me. All rights reserved.
This Is The World We Live In
midnight skies full of overthinking minds
a gentle tap on my window reminded me that magic doesn't have to stop overnight
i heard a coin drop
maybe two if the backyard shop wasn't full of overly worked employees living on a minimum wage; for hours of day with the rhythm being delayed
i stopped paying attention the day i saw wrongdoings
i'm talking about real human beings, not slaves of the work that big companies don't want to pay
overly worked  and not a single say on what workdays will pay for all the insurance delays
busy roads and tall buildings reminded me of the storm that once was my only source of survival
the loneliness in the city was just a quick reminder
a reminder to fight harder for the rights of my body
home wasn't home for me,
i liked the chaos
not the ones you see in movies
but rather those with ancient souls that are begging to be heard and only want to regain their power
those whose eyes blurred when the sky struck
there are days when i wish i could smell the flowers
thank you pollution for taking that power
there are no birds in the backyard anymore; sometimes I wonder if they were able to go home
i see women being their own bosses
angry men who light up torches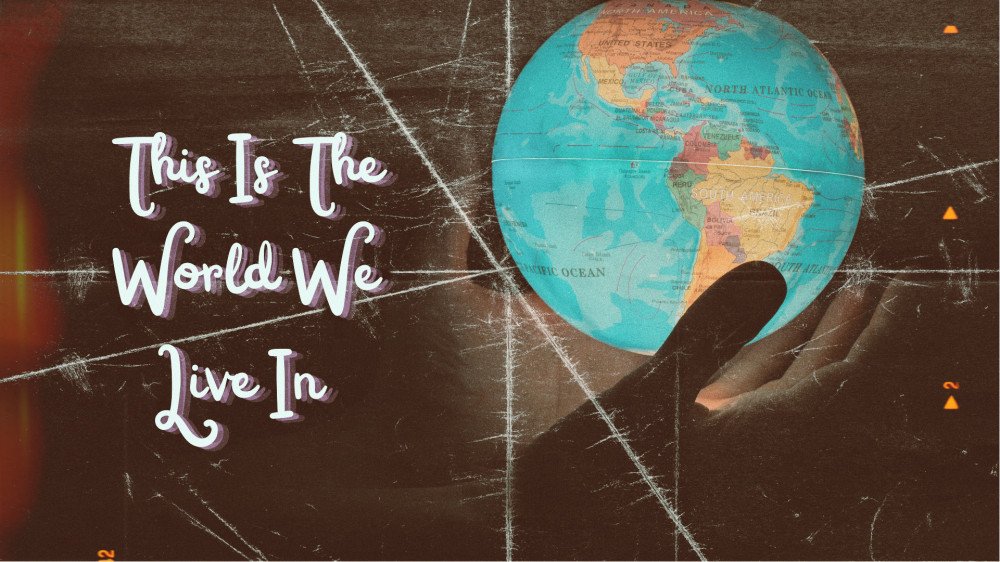 it was never about whose better or whose not, it was all about how we should've all have joined forces to fight for one
i reinforce myself that i do not want a shining armor to come and save my day
i cannot live a life waiting for a partner
just to end up being controlled by an angry father
not much that's been needed
i just want my human rights to be well treated
i don't want to be told that i can't do something just because I'm a woman
i stand with my fellow feminist warriors
those who will never stop fighting for justice just to regain what's ours
not the temporary one, we're tired of being disposable
we belong everywhere such as anybody else
gender doesn't defy the roles that were implanted by men who don't know where the scars to our sorrows come from, they never will
more empathy
a bit of clarity
a sprinkle of compassion
and the will to see things change
that's what I want for my generation
that's what I want to see before my eyes close and my breathing comes undone
so much to do
so much to change
i hear the tap on my window once again
one, maybe too many times i'm reminded
i will never surrender my soul to the heartless
this is the world that we live in
i'm not putting my feet on that ground ever again
no more unsolicited word affairs; i'm too tired of the "no actions"
i'm claiming back my power in a world full of distractions
i'll gladly wear my battle wounds if that means we are going to be represented by misty flowers; my brothers and sisters, for  hers and his, never forgetting they's and them
this is the world we live in; some things need to be changed
>>>>> IF YOU ENJOYED THIS POEM I WILL ENCOURAGE YOU TO GIVE MY POETRY BOOK A TRY; AN OPPORTUNITY TO SEE DAYLIGHT: A COLLECTION OF UNRESOLVED EVENTS. YOU CAN GET IT RIGHT HERE!