I'm not sure how many of you can actually say that you had an amazing experience during high-school, but I am almost sure most of you will say that you hated it.
The amount of pressure you get trying to figure out what you want to major in, when you get to college, can be so stressful. Especially if you don't have anything in mind nor want to have the experience of attending college.
Where Do I Start?
You're in your senior year and you hear all your friends talking about how they want to become nurses, doctors, lawyers, and engineers, but the only thing on your mind is how to survive until the next day without having a complete breakdown. Once you graduate high-school that's it. You have a brand new world waiting for you, and you have no idea how you're going to manage.
You sit in your bed and you start making little mental notes on what is it that you like, and then you start comparing that with everything else, trying to find something to which you can make a living, but you realize, there's nothing out there. The more you think about it, the less you sleep and it all becomes once again, a pattern.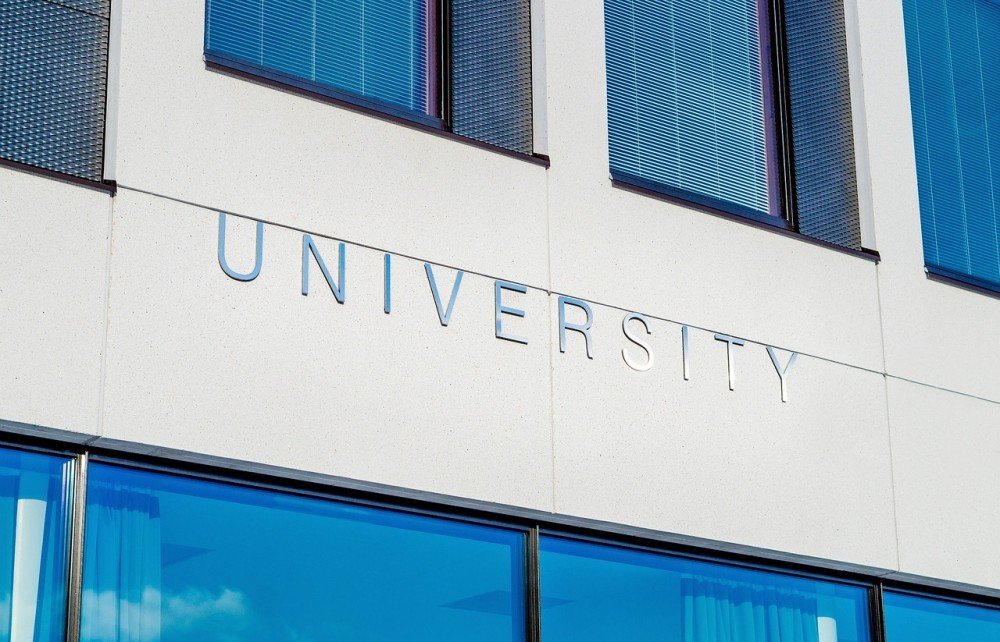 In 2014, a survey found that around 33% of college students are dealing with a mental illness; depression taking the lead as the most common mental illness. If we think about it, children start developing a mental disorder at a very young age. This can be due to the environment of their household, school or even physical illnesses. When it's time for these kids to start facing adulthood and thinking about their future, it seems like there's no way out. You have been dealing with these mental illnesses for so long, you thought you were never going to make it to eighteen. And now, here you are. One step away from making one of the biggest decisions of your life. The decision that will determinate your future.
I Don't Want To Go To College
During college, students may be involved in doing a lot of things for the first time, including a new lifestyle, friends, rules, roommates, and a whole new learning experience than what high-school was. Students could have a lot of conflicts if they can't handle these firsts, because it becomes too overwhelming and that's when anxiety starts kicking in again. If students can't cope with all these new things then their mental health can worsen, and we don't want that.
I wish people could understand that just because a person does not want to attend college, that doesn't mean they're lazy. Often, people tend to mislabel others just because they're not doing what society has established as being a trustworthy and successful human being. In fact, you can be successful in whatever it is that you decide to do. It doesn't have to include college or a degree.
I know it can all be a stressful situation, believe me, I've been there, but as we start to grow up we need to understand that we can't do what everyone else wants you to do. You're your own person, your own boss. Sure, you're still learning and you will make a couple more mistakes but that's life. You live, you fall, you learn, you get up and you try again.
What's Next?
Education is appealing and something that's necessary; college is not.
Now, I am not saying that if you're in college then you should drop out or get unmotivated. If you're in college and you're dealing with a mental issue, I am so deeply proud of you. I know you will do amazing things and you will succeed in whatever it is that you're majoring in. But, if you're not in college, nor want to go or if you dropped out, just know that I am proud of you as well. Surviving and dealing with a mental obstacle is not easy. Just the fact that you survived another day and you're willing to better yourself should be enough. Of course, not going to college can also have a negative impact on your mental health since everyone around you is telling you that you're not going to be successful or that you're just not whole. It's okay if not going to college makes you feel like you're trapped inside a maze, you should know that there are other options for you. Your journey is not over yet.
Here are a couple of things that you might want to consider doing as an alternative:
• Help your community
• Take an online courses
• Volunteer (that can be in an animal shelter or even in a community group, there are a lot of options)
• Travel
• Write a book (if you like poetry, here's an article I wrote that might help you)
• Join a team for your favorite sport
• Create art
• Babysit
• Help your neighbors (Especially if they're elderly. Elderly people sometimes need help cooking, cleaning, making phone calls or doing other somehow-complicated tasks)
• Apply for a job
• Start a business
• Or you can even start small and get enrolled in community college
There are so many options.
Where Am I Going With This?
Five years ago I started college and I didn't know what I wanted to major in, so I went with what everyone around me was telling me I should go for. After two and a half years I decided that the career I was on, wasn't what I wanted. I was struggling with my mental health so badly at that time. I barely slept more than two hours each night. I could go for two whole days without sleeping and I could still function.
I decided that I was going to give myself another chance and I changed careers. I was finally into something that I deeply enjoyed and was somehow, passionate about. Sadly, mental illness took control over me, in a lot of aspects and my well-being started to be in danger. I dropped out of college. It's been two years since that and I'm still battling with my mental health.
Don't think that just because you decide not to go to college that your mental health is going to be established as something that won't give you headaches, because if that's your line of thoughts then I'll hate to break it to you, but your mental illness is going to follow you throughout most of your life.
I never went back to college and I'm not sure if I'll ever go back, but one thing I can say is that I have concluded that my mental health and my well-being are far more important than a degree.
If you have a story regarding your experience with college and mental health that you would feel comfortable sharing, please do it down below in the comments section.