You'd be surprised by the high percentage of children that experience emotional abuse. It's something that society, somehow, has made it look like a normal thing. Kids are growing up not knowing their worth, much less understanding all the mistreatment.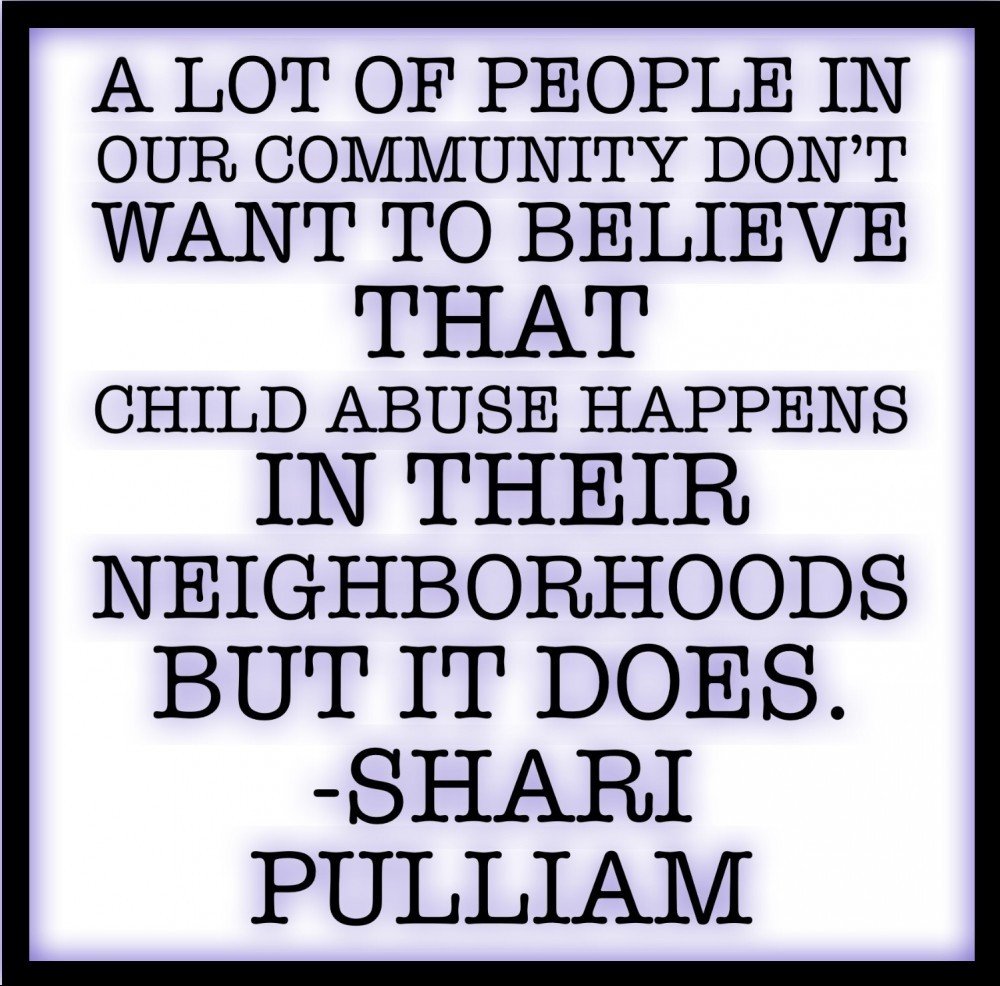 A child growing up in an environment that's full of coercive behavior will not be well-managed during the child's path into adulthood. The childhood trauma will always be there.
All of this because society is not aware of the abusive things parents say to their children behind closed doors. For young minds, is hard to compare and evaluate what's wrong and what's not, when all their life they've only been through such trauma that it has lead to fundamental problems in basic trust, self-love, good intentions and everything that comes along with abuse.
Being The Child Of An Abusive Parent
I have always been a strong believer that if you don't wish to have children then you shouldn't. Why bring a child into this world when you're not fit to become a parent?
A lot of people forget that abuse isn't only validated when it's physical. There are a lot of abusive things parents say that can permanently damage a child's life.
I can surely testify to this, I grew up in this type of household. It wasn't easy and it still isn't, but I'm getting there. I decided some time ago that I was not going to let other people defy me as what my past was. Instead, defy me of what and who I am as a person to this day. I may not have accomplished a lot of things, nor worked harder on others, but I am trying my best to make my life what I want it to be. Getting there means that at some point, I will have to lose myself to find myself and that's okay. I crave peace of mind and for my past to not haunt me all the time.
Statistics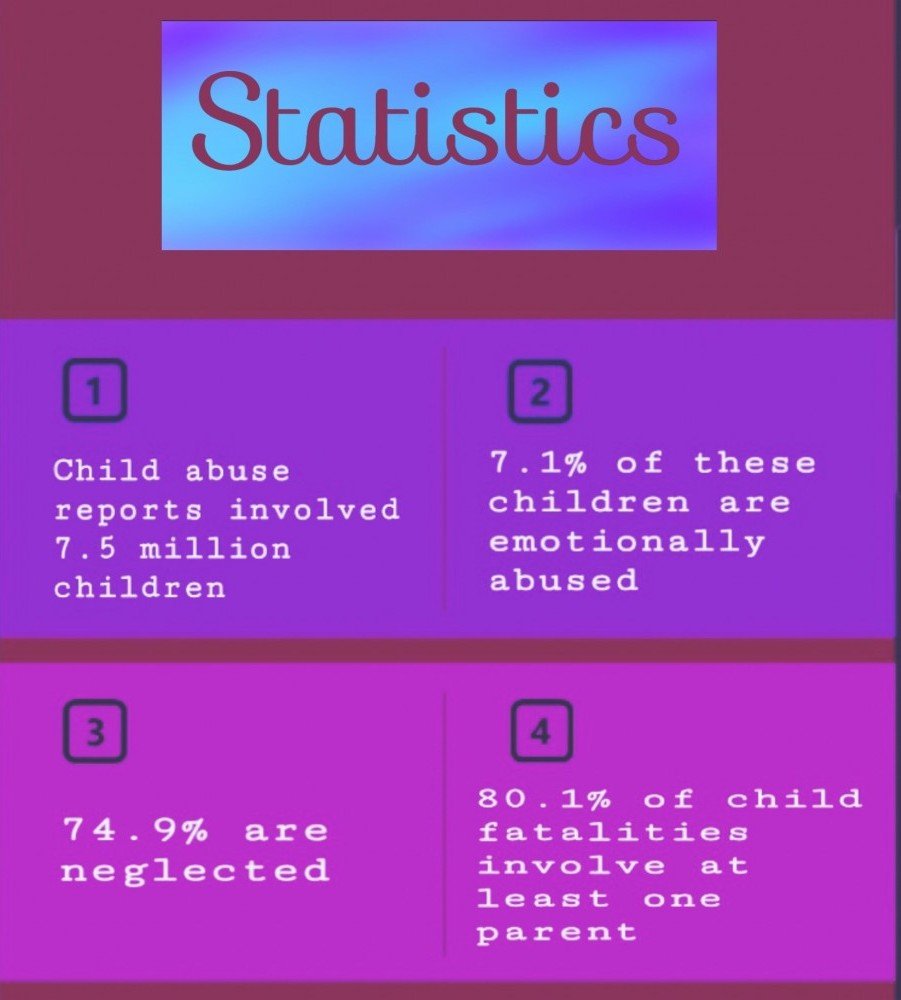 What Do Abusive Parents Say?
I'm sure a lot of people have heard these phrases before, but never have assimilated them with abuse; because again, society has made it such a normal ongoing characteristic.
• "Other kids are doing it better than you" – As a grown-up, don't you think that phrase may hurt a child? Comparison is never the way to manipulate your kid into doing something. That only adds more trauma to that kid's future. They will grow up with a lot of self-doubts and feeling like they're worthless.
• "You're just another mouth to feed. You should be glad that there's food in this house." – Making your child feel like their basic needs are something that they should feel bad for; is in no way good parenting. When having a kid there are a lot of responsibilities regarding that child. They shouldn't feel guilty for their basic needs or for the resources they require.
• "Can't you do anything right?" – Parents don't know how damaging this phrase is. A child is only capable of doing certain things, please don't expect them to be experts at the age of 6.
• "You're overreacting" – Children have feelings as well. Just because they're young that does not mean that they're unable to feel and be hurt. A lot of parents invalidate their kid's emotions because "they're too young" or because "it doesn't matter". If a child is expressing their concerns please listen to them. Don't shut them out and make them feel like they're not worth your time. 
• "I sometimes wish I never had kids" – I can still hear those words coming out of my mother's mouth. I was 7 back then. I'm in my 20s now and it still hurts to think about it.
• "If you keep acting like that no one is going to love you" – I've lost count of the amount of times I've heard those words coming from outsiders. Telling a child that "no one will love them" can leave a permanent mark as well. Not to mention, while in their adulthood stage they won't know what love is. They may even find it really hard to believe when someone says "I love you". Self-love will also be a really hard thing to accomplish during this stage.
• "You're getting too fat" – You can easily balance your kid's diet. I mean, you are the one who's in charge of the kitchen task in the house, not your child. There are a million other ways you can help them improve their weight instead of bringing them down and making them feel bad about themselves.
• "So, now I'm the bad guy?" – This is a typical thing for abusers to say. They will never admit to what they've done, but instead, they'll make it seem like it's the child's fault that they're acting the way they do.
How Can a Child's Life Change From The Abuse
Just as physical abuse, emotional abuse also leads to major life-changing things.
What can those things be?
• Depression
• Long-lasting traumas
• Anxiety disorders (social anxiety, panic disorder, specific phobias, among other things)
• Alcohol abuse
• Drug abuse
• Risk of falling again into the same abusive pattern (this is because the child is so used to the abuse that they see it as something that's normal)
• PTSD (post-traumatic stress disorder)
• Risks of the children becoming abusers when they hit adulthood (not in all cases, but there can be a risk of this happening)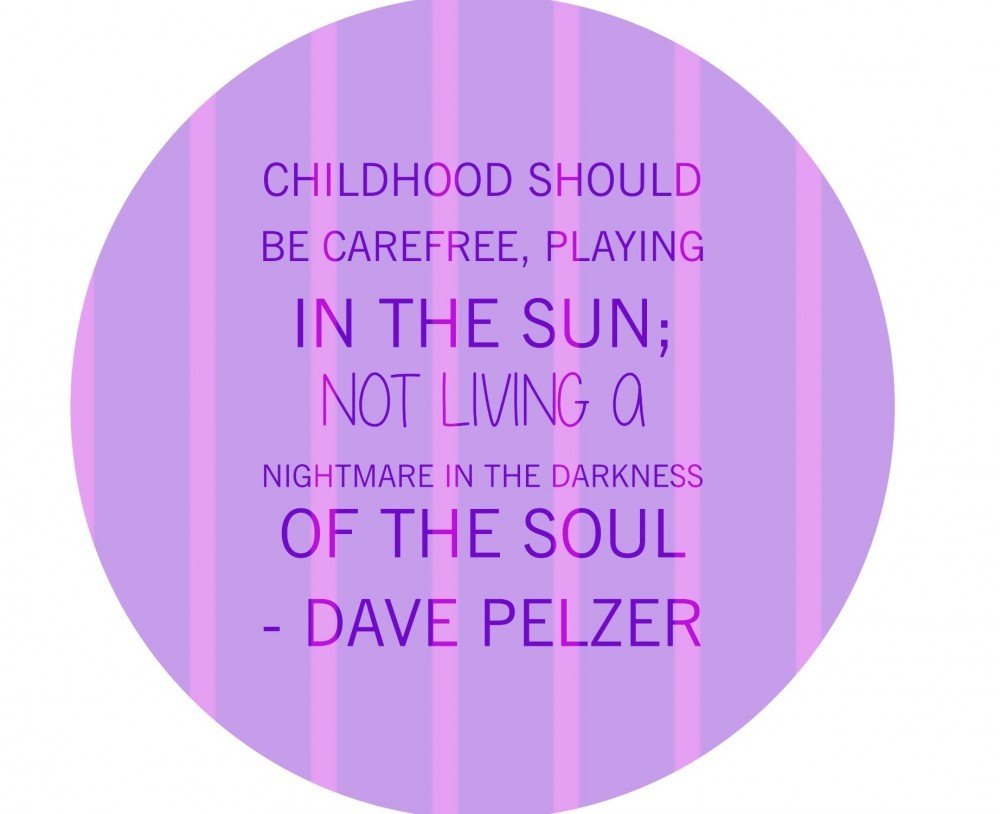 According to PubMed approximately 80% of the abused young adults met DSM-III-R criteria for at least one psychiatric disorder at age 21.
What's Next?
It's extremely hard having to face our past or even our present, but what can we do to improve ourselves?
I've said it before and I'll say it again, there is no magic cure for trauma or any mental illness. It takes time to come to terms with your illness but it's going to be there for the long ride.
One thing you may consider doing is making an appointment to start therapy. I know it's hard, I've been there! There are some other great alternatives if you're afraid to make a traditional appointment. Online therapy can be an amazing start, just to try it and see how it goes and how it works for you. I have tried it myself and it has helped me. You can try it for yourself if you desire.
I will leave you these links here if you want to dig deeper into online therapy.
If you want a shorter and faster informative resource, I will leave you with this video right here.
If you're a survivor of childhood abuse, how are you doing? Are you taking care of yourself? I would love to hear from you and see how your progress is going.